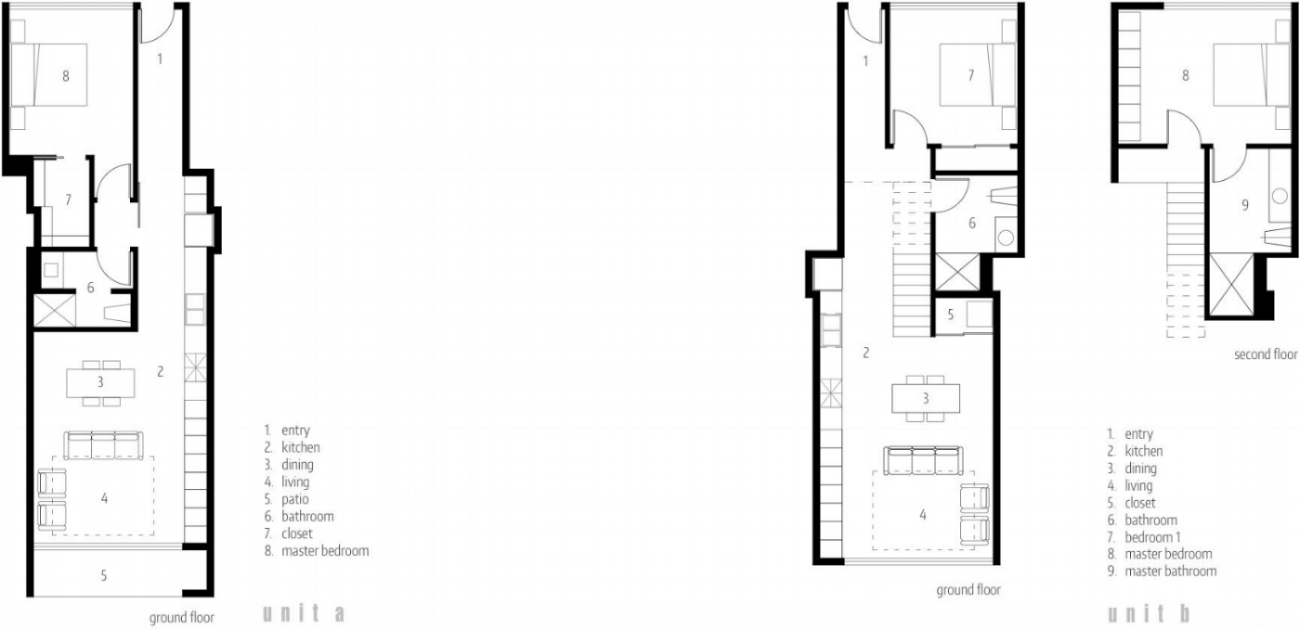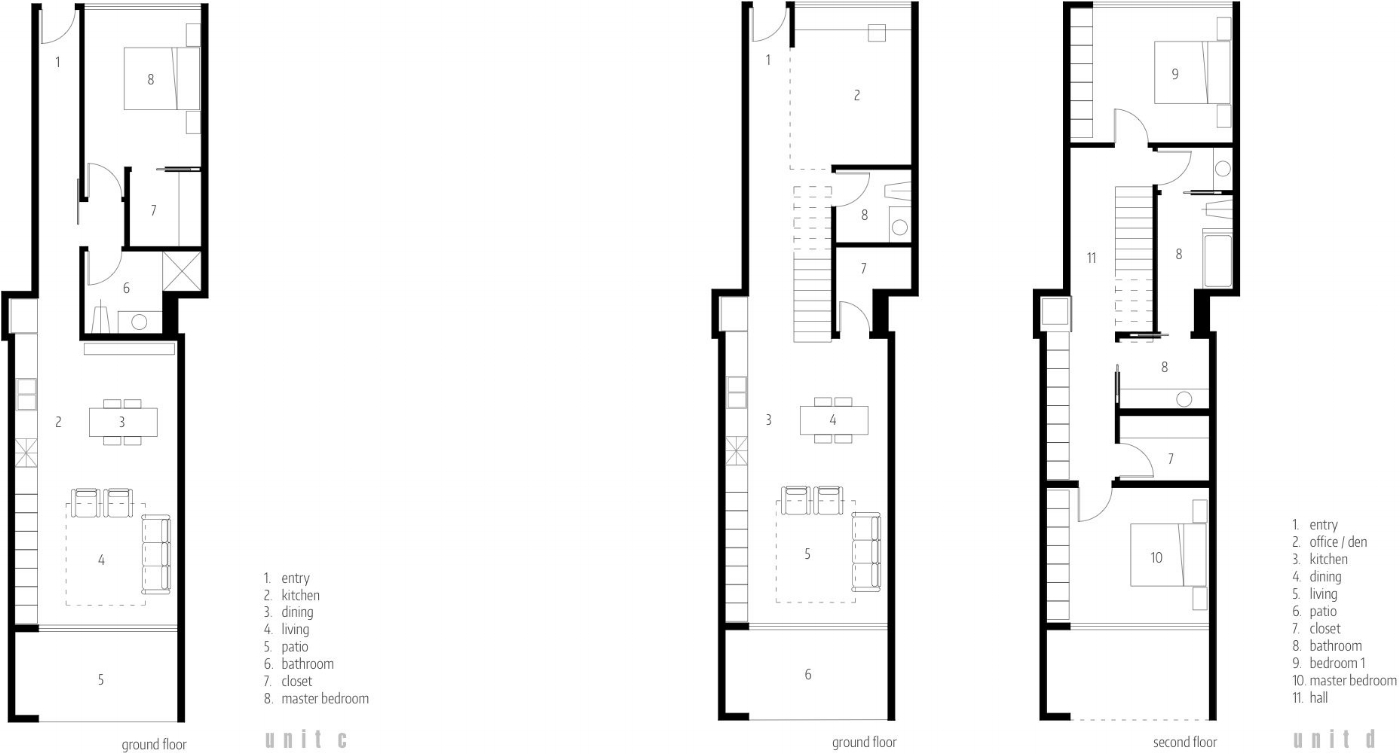 Block A Mixed Use Development: Arizona
Location: Tucson, Arizona
Year Completed: Unbuilt
Square Footage: 86,000 sq ft
Located in the Mission District west of Downtown Tucson, the Block A site is an 86,000 SF portion of a larger mixed-use neighborhood development designed as an extension of the existing downtown.
The 4-story structure includes 85 living units and an equal number of parking spaces, with approximately 30,000 SF of retail and incubator office space. For the sake of economy and efficiency - we began with the premise of using a concrete podium to separate the retail and parking from the apartments. As a way of avoiding the typically dark covered parking space that results from this construction system, we carved a void in the podium, essentially creating a central courtyard.
This courtyard acts as "the lungs" of the project - a living green space that undulates against the ground level and rises up to the podium level and residential spaces. The residences are stacked progressively toward the north as a way of optimizing solar exposure and allowing the southern sun to engage with all the living spaces. This strategy also affords the opportunity for cross ventilation, a simple concept that, in Tucson's climate, can work well for much of the year.
Social spaces occupy either end of the rolling green: the laundry facilities and lounge spaces, and the three story, open air common space - essentially a grand outdoor living room. The undulating plane of green serves multiple purposes - providing oxygen, capturing rainwater and a place for play, connecting the experiences of arriving and socializing.